It's been an awesome year. From body painting my way to Nagpur to watch the Proteas take on the Indians, to rallying through Southern Africa, and speedo running my way to Vegas, it's time to embark on one of the most EpicFierce adventures that I could ever have imagined. I'm off to New Zealand to accompany The Bounce, witness history – thanks to MasterCard – and hopefully see Richie McCaw lift, not only the Webb Ellis Cup, but an entire nation.
Needless to say, all South Africans would prefer that we were contesting the Final on Sunday, but from a purely selfish perspective: All Blacks, Haka, in New Zealand … Priceless!
Below is a selection of Ali Williams Haka poses. What a boy.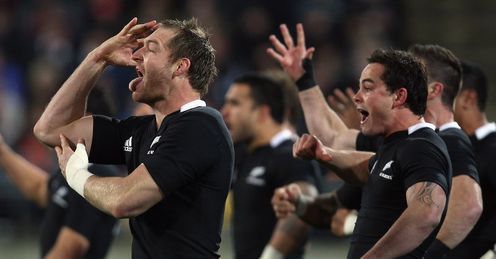 For those of you on the twitterz, you can follow @followthebounce or the hashtag #WitnessHistory11 for live updates from the Bronze Final on Friday and then the Final on Sunday.
Kisses